Ryan Kluk
Kluk Down Under Blog 2: Diving in Ningaloo
Ningaloo Reef has been a World Heritage site since 2011 and is gorgeous, but not nearly as popular a reef when compared to the Great Barrier Reef. Ningaloo is on the northwestern side of the country near Exmouth. Ningaloo reef is a fringing reef. A fringing reef is a reef that lies close to the shore, no more than 3 kilometers from land whereas the Great Barrier Reef is anywhere from 15 km to 165 km. Ningaloo reef is a very healthy reef that has little human stress added because of the reef's remoteness.
While in Ningaloo, I had the opportunity to snorkel and swim with manta rays and a whale shark. First, I swam with the manta rays in Coral Bay. The rays were no more than twenty feet from me while I snorkeled at the surface of the water. Colors of the rays varied from pitch black to light grey. I got to snorkel with them during their feeding time. Now, the rays (as well as the whale shark) were in the wild. The only human interaction with the animals is humans swimming with them. I got to observe the rays in their natural habitat swimming on the fringe of the reef. Seeing the manta rays do flips to catch food was unbelievable. The rays were about four feet long with a wingspan of about nine feet.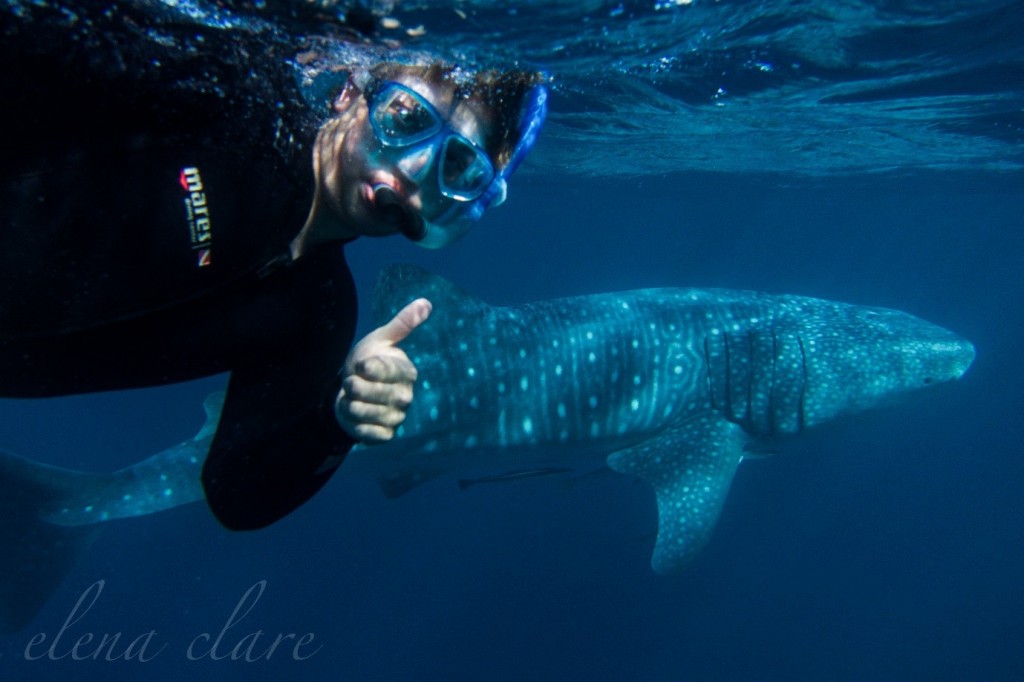 Now, swimming with the biggest fish in the sea might give you a heart attack, but swimming with the whale shark near Exmouth was incredible. The shark we swam with was about five meters in length or seventeen feet. The whale sharks can reach up to eighteen meters or sixty feet when fully mature. These gigantic beasts are so peaceful and gorgeous. Our whale shark was a greyish-blue with white spots and was a juvenile male. I got to swim with the whale shark six different times over the period of ninety minutes. I was ten feet from the largest fish in the ocean and I couldn't have been happier.
Until next time, this is Ryan Kluk signing off.