Ryan Kluk
Kluk Down Under Blog 3: A day in Freo
Fremantle (Freo for short) is a suburb of Perth just to the west. Freo is located at the mouth of the Swan River and is a port city off the Indian Ocean. This small suburb of Perth is a hustle and bustle town containing around 27,000 people. Freo is home to the Fremantle Dockers, and Australian Football League team. Freo is also home to two local breweries: Little Creatures and The Monk. I have eaten at both and I would have to say that Little Creatures has better food, but The Monk has better beer. I would definitely recommend the Monk Apple and Strawberry Farmhouse Cider. The cider is sweet, but has a great flavor that is not too fruity. However, there is more to Freo than just the two breweries such as the monuments and originals buildings.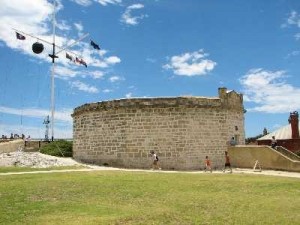 The Fremantle Round House was built in 1831 and was the first permanent building in Freo and still stands to this day. In fact, the Round House is the oldest building still standing in Western Australia. The Round House was used as a prison for the city. The other historic building in Freo is the actual Fremantle Prison that was built in 1855 and is now a World Heritage Site. The prison used convict labor to help fix any issues with the buildings construction as well as the construction of Freo. The prison is almost original from when it was initially built. These two buildings are a must see, because they give the present day a look back to the early colonists days of Australia. After you look at the history of Freo, you have to walk Market St. and poke your head into all the little shops. And at the end of the road you will find the Fremantle Market, built in 1897.
The market only operates on the weekend and helps local farmers sell their products. Not only does the market have produce, but multiple stands that sell a variety of items from clothes to pottery to boomerangs. The market is always crowded, but is an experience all on its own. I could spend a whole day in the market if I was given the chance, but I have to study and get my assignments done.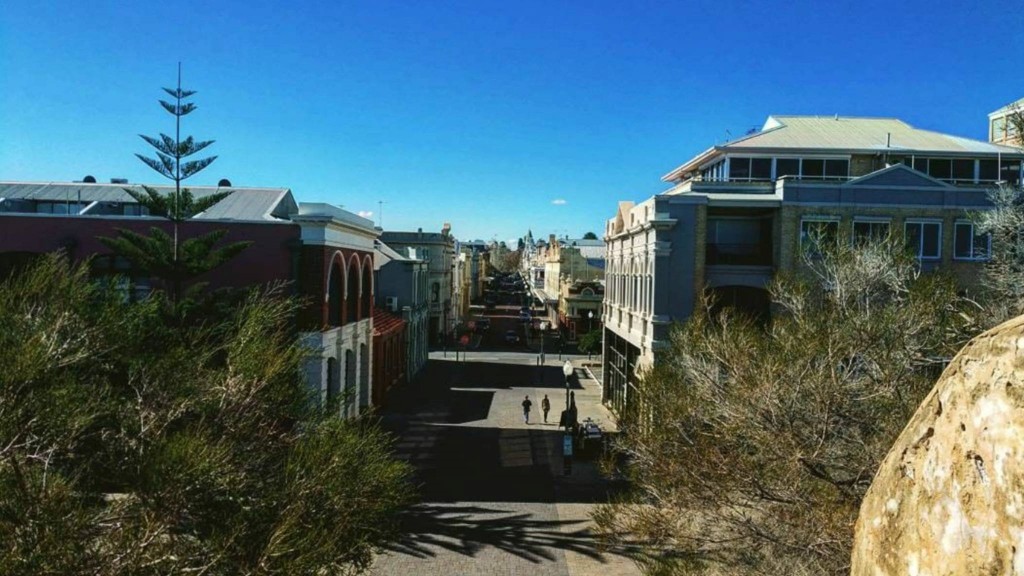 Freo is a lovely town, but will keep you on your toes with a variety of architecture and vast array of people that inhabit the small but fast-moving city.
Come back to hear more adventures of Kluk Down Under.
This is Ryan Kluk signing off.