Greetings from 38° 54.34' N 009° 51.47' W!
Tillmon Cook
Since my last blog post I have been to three different ports including Cape Town, South Africa, Tema, Ghana, and Casablanca, Morocco. All three of these places have been incredibly different and each have their own culture. In addition to time in port, ship life has been really fun as well. There was a crew talent show that was phenomenal! Who would've known that the people on our ship's crew were so talented! Also, everybody that was on the ship became Emerald Shellbacks. If you don't know what that is, an Emerald Shellback is a person that crosses the point 0° N and 0° E by ship. And, if anyone ever asks, there actually IS a buoy that marks the center of the world.
South Africa was amazing, but unfortunately, I didn't immerse myself into the culture like I had wanted to. Like many others on the ship, I did a lot of adventurous things. The first day was spent exploring the city. We went to various restaurants and bought good food.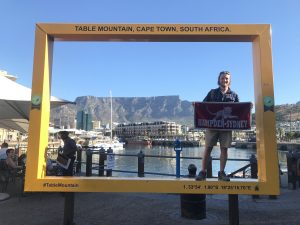 The next day, I hiked Table Mountain with a group of friends and spent the rest of the day laying on the Beach in Camp's Bay.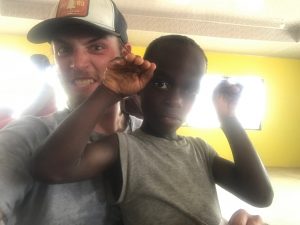 On the third day, I was lucky enough to sign up for a field program that traveled to a township.  This trip was extremely eye opening because it uncovered the sad inequality between races in South Africa. The legacy of apartheid is still extremely visible in South Africa, and affects millions of people.  In the township, we visited an orphanage, afterschool program called Happy Feet, and took a bike tour.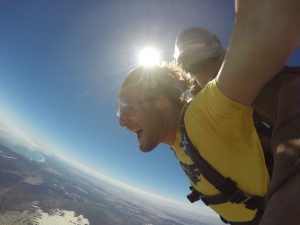 The following days consisted of adventure. The third and fourth day consisted of sandboarding in sand dunes and skydiving. Both activities were so incredibly fun! If you ever get the chance, I highly recommend jumping out of a perfectly good airplane.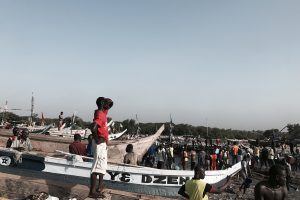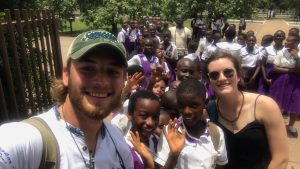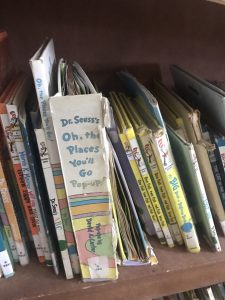 I went into Ghana with no plans, and honestly did not have any expectations about what I would see. When we got there, I was extremely overwhelmed with the street vendors trying to pull me into their shop. Moreover, the streets were packed with people due to the market. A couple of my friends and I spent the day walking around Ghana exploring the different shops and tasting Ghanaian chocolate. The next day I was fortunate enough to sign up for a field program called Life of a Fisherman. This program was another eye-opening experience. Our group traveled to a local fishing village and learned the everyday life of someone that lives in the village. We witnessed the men, that had gone out the day before, bring back the fish they had caught during the night. Next, we walked around the village and saw how everyone lived. This was extremely difficult to observe because of how different the culture is. For instance, I saw a man hit a woman and nobody did anything about it to stop him. I can't explain how hard it was to watch the man's actions. Our tour ended and I spent the rest of the day relaxing on the ship. On the third day, I had another field program called City of Refuge. City of Refuge is an orphanage that rescues children from slave trafficking. We attended a church service with the children, took a tour of the facilities, and spent the rest of the day playing soccer. I now know why Ghanaians are so in shape. It was close to 103° F and we played for almost two hours straight. Needless to say, I was dead after that game.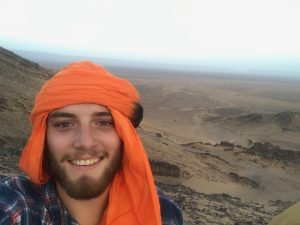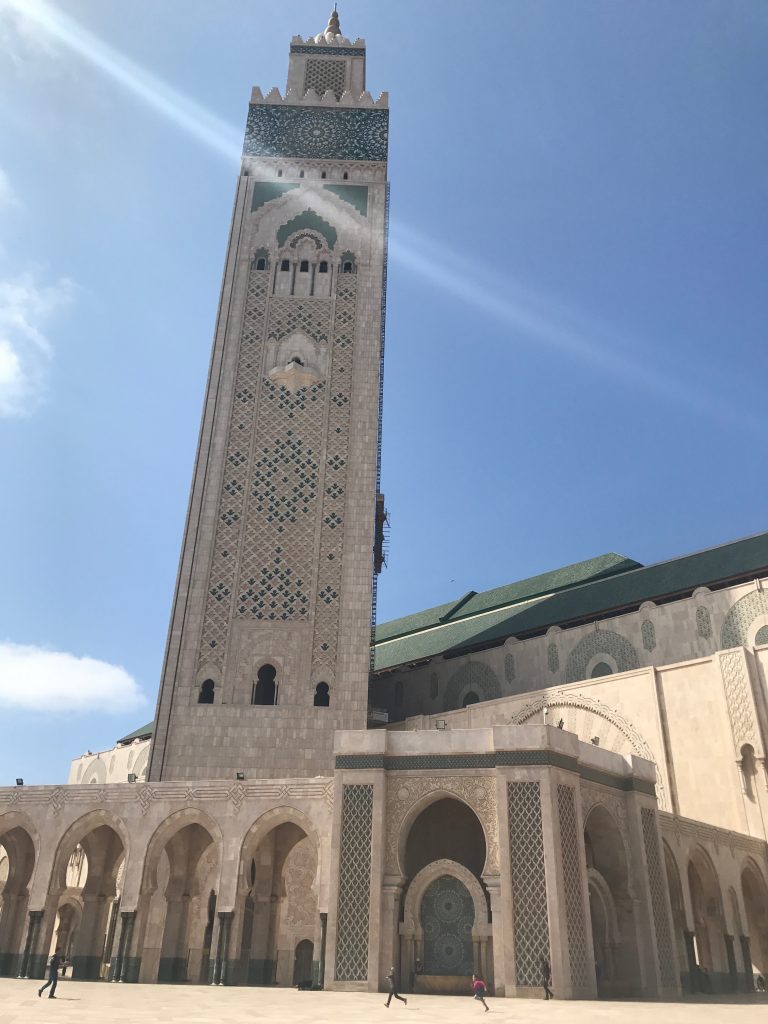 After another six days at sea, we ported in our final city, Casablanca, Morocco. Like Ghana, I had no expectations. It's funny how traveling will do that. I was excited, but I didn't know what I was excited for. I guess I was at the point where I just want to see what different places have to offer. Our stay was only four days, so that meant we had to be quick about whatever we did. A group of friends and I got off the ship and took a train straight to Marrakech (about three to four hours south of Casablanca). When we stepped out of station and were all mind blown because of the beautiful city. The art and architecture were so unique compared to everywhere else. If I could describe it in words, I would tell you to think about the Disney movie Aladin. The next two days were designated for traveling and a camel trek in the Zagora desert. On the way to the desert we stopped at Aït Ben Haddou. This is an old settlement on the old caravan route from the Sahara to Marrakech. This spot was really cool because there have been a lot of movies shot here. Later, we continued to the Zagora desert for our camel trek. We camped out under the stars, had good food, and talked with many people all around the world. The following day, we drove back to Marrakech (about a ten hour drive), and walked around the city. There were all kinds of street performers and shops set up. On the last day, we travelled to Casablanca and split ways. I walked to the Hassan II mosque. It is the largest mosque in Casablanca and faces with its back against the sea. This was the last thing I did in country, and sadly walked on to the ship I've called home for the past four months for the very last time.
I'm currently sailing to the last port of call, Hamburg, Germany. Everyone's final exams are wrapping up and we're all preparing to exit the ship and say our goodbyes for the last time. This has been the best voyage of my life and I can confidently say that Semester at Sea is one of the best decisions I've made. Moreover, this has been (and probably will be) the most bitter-sweet moment of my life because I have to say goodbye to everyone I've become best friends with. I have had the most fun I've ever had while traveling, but most importantly, I've learned more about myself than I ever have. This voyage is a chance of a lifetime, so if you're a student and trying to decide if you want to travel abroad for a semester, it WILL be the best decision you have ever made.
"Who got to live this life? For one brief moment, we did my friends… we did."
-Dan Garvey AKA (Dean Dan)