Jamie Agnew
LSE 2017/18
My study abroad experience was unbelievable. Between the things I saw, the friends I met, and the memories I made, the entire semester was all I could have asked for and then some. I had a rough idea of what the experience was going to be like because I talked to kids that had done the program already. But words can't describe how much fun I had. London was a fantastic city to live in, and the easy ability to fly to other countries is something unheard of here in the United States. I knew going into it that I wanted to balance school in London with travel to other countries, and I think I did that pretty darn well. I split my time 50/50 between London and traveling, which was the perfect amount.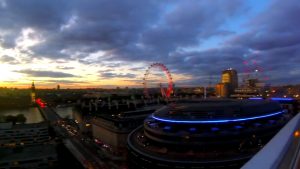 I can't speak highly enough about London. It was a huge relief not needing to learn a new language for my time abroad. Londoners loved talking politics with my friends and me. They all assumed that because we were from America that therefor we were Trump supporters, which was an interesting assumption for them to make. The stereotypes I had going into it were that the British had good beer, bad food besides fish and chips, and that it rained a lot. The first two were spot on, but the bad weather wasn't as much of a problem as I thought. Unlike the mid-Atlantic, the rain over in London was often a light, spitting rain, which isn't unbearable like the downpours we get here. And on top of that, it didn't rain all that much; rather it was cloudy most of the time, but there were plenty of nice sunsets to compliment the bad weather.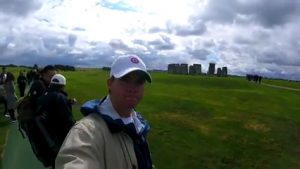 Throughout the semester, I traveled to 5 different countries. I began my travels in Amsterdam with friends to experience the city as well as go to the music festival occurring that weekend. Amsterdam is like no place else in the world for many reasons. It was an expensive trip but a memorable one at that.
I then traveled to Prague the following weekend. Prague is a fantastic city, arguably one of my favorites in Europe. It is so cheap and so medieval. The architecture there is quite neat and there are major landmarks like the Prague Castle and the Lennon Wall, which are very enjoyable to visit. Coming from the expensive city of London, Prague was a huge relief because the dollar goes so far there.
Next, I went to Berlin to visit a couple friends from Washington DC that were studying there. While the company was great, the city wasn't my favorite. It was very dark, cold, and wet. On top of this, the city is very spread out, which makes it unfriendly for tourists. Nonetheless, we saw major landmarks like the Reichstag and the Berlin Wall, so I am definitely glad I went but not sure I am going to go back.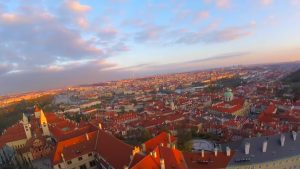 Next, I met up with kids who I went to Amsterdam and Prague with in Florence. A good friend of mine from high school was studying in Florence so we went out with her every night, which was super fun. Florence was a very nice city. Great architecture and even better food. Italian pasta is substantially better than any pasta in the United States. We had a really good time touring the city during the day and going out to the clubs at night. All around a great weekend.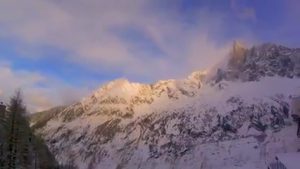 During my last weekend abroad, I went skiing with friends from Washington DC in Chamonix, France, which is in the southeast portion of France (30 minutes from Switzerland and Italy). The French Alps were absolutely gorgeous. The first day we were there, we took an old cable car up the mountain and had lunch up there with an unparalleled view and went to a hockey game in downtown Chamonix that night. The next day was the first day of the season for the mountain, so we rented skis and skied all day long. The mountain blew away the mountains out west even though the conditions weren't as good as they are in the depth of the winter. It was an amazing trip all together, and I'm so glad I decided to go on it.
As you can see, I had a blast this semester. I feel confident that I could navigate myself around any airport to get to any destination after all the traveling I did this semester. Now that I am back at home, I miss the drinking age being 18 over there since I am still 20 for a couple more months. It was so nice to never worry about being underage and now it's a rude awakening that I am back in the states.
My best piece of advice for kids studying abroad is to save up a lot of money and don't ever hesitate to take a weekend trip anywhere. There were a couple trips that I was on the fence about, and ended up going, and it was the best decision. There will be no other time in your life with no obligations besides school where you have the freedom to travel around Europe with your friends, so take advantage of it. But, also save a lot of money because the unforgettable memories cost a lot sometimes.