Raymond LeBlanc
London School of Economics and Political Science
London, England
Spring 2021



Blog 4



I agreed to take an eleven-day trip with two complete strangers. Well, most people would consider two people, one from Massachusetts and one from Jaipur, both of whom you had met the month before complete strangers. However, in the short time that I knew these two guys we became pretty good friends. We all shared a massive itch to get the most out of our time abroad. This shared characteristic was all we needed to say, "let's take an eleven day road trip into a place none of us know that much about." We had a couple of entertaining evenings arguing about what sites and routes to see and take before we decided to embark on the trip that would take us from lowlands to the midlands through the highlands and back. For the most part, our trip was a major success.

The day came to leave our tower in Kings Cross and travel from London to Oxford to Manchester all in the same day. I love Oxford, it has held a special place in my heart, ever since I spent the summer after my freshman year studying there, so I was excited to show my new friends some of my favorite spots. It was odd after we arrived, because many of my favorite spots were closed with no hope of reopening until Covid-19 restrictions passed. However, we enjoyed the Turf Tavern and many of the beautiful sites within the city and moved on to Manchester.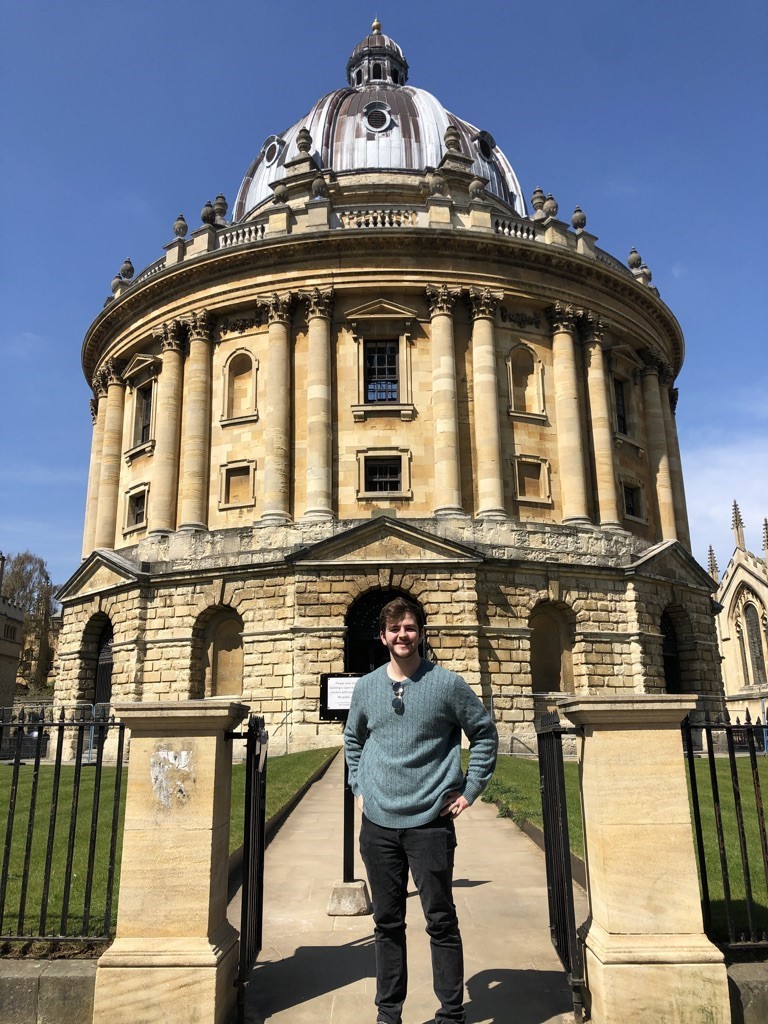 The City of Manchester is a unique place. The most notable aspects of the city seem, however, to be football and bars. Both of these things were heavily restricted due to the Covid-19 regulations that reign in the United Kingdom. So, we made the best of things by visiting a rooftop bar with a mutual friend, and then playing a friendly game of poker to cap the night.

Before we knew it, Manchester was behind us, and Edinburgh was in sight. The drive through the Midlands was incredible. The meandering roads that led us to the tops of hills and then roll us back down into valleys full of grazing sheep and resting horses. The scenic route inspired a sense that the United Kingdom is a naturally remarkable place. The most notable things to pass my eyes during this drive were the small country homes built of cut stone and thatched rooves. People live here normally, and it is shocking because that old way of living is normal all over the United Kingdom. Seemingly dated, the simplicity of the homes on the way made me feel like life could be a bit slower, if we allowed it.

This was my second time in the city of Edinburgh, and if I would characterize it in any way before Covid, it would be incredibly lively. When I was in Edinburgh last, the city was jam packed. All of the restaurants were full, every street had a musician playing live, and people were just happy to be taking in the mood. This was not the case in May 2021. Restaurants, all at bare minimum capacity, no alcohol served indoors under any circumstances, no one allowed inside of Edinburgh Castle, no internationals, no clubs, no festivities, nothing extraordinary about a city that is simply incredible under normal circumstances. However, I still enjoyed walking the quiet streets and meeting interesting Scottish folks, while shivering in the spring wind and rain. We did have the chance to visit the coast and see the North Sea and the sand at Leith which was a shockingly pleasant day trip. What seemed like a typical east coast (of the United States) beach town with a touch of ancient history, Leith was an incredible place to visit even in the blasting wind and sprinkle of rain. Little coastal ice cream shops receive a shocking amount of business considering the climate, and people seemed to be a bit less hardened to the hustle like most Londoners that the three of us were so used to.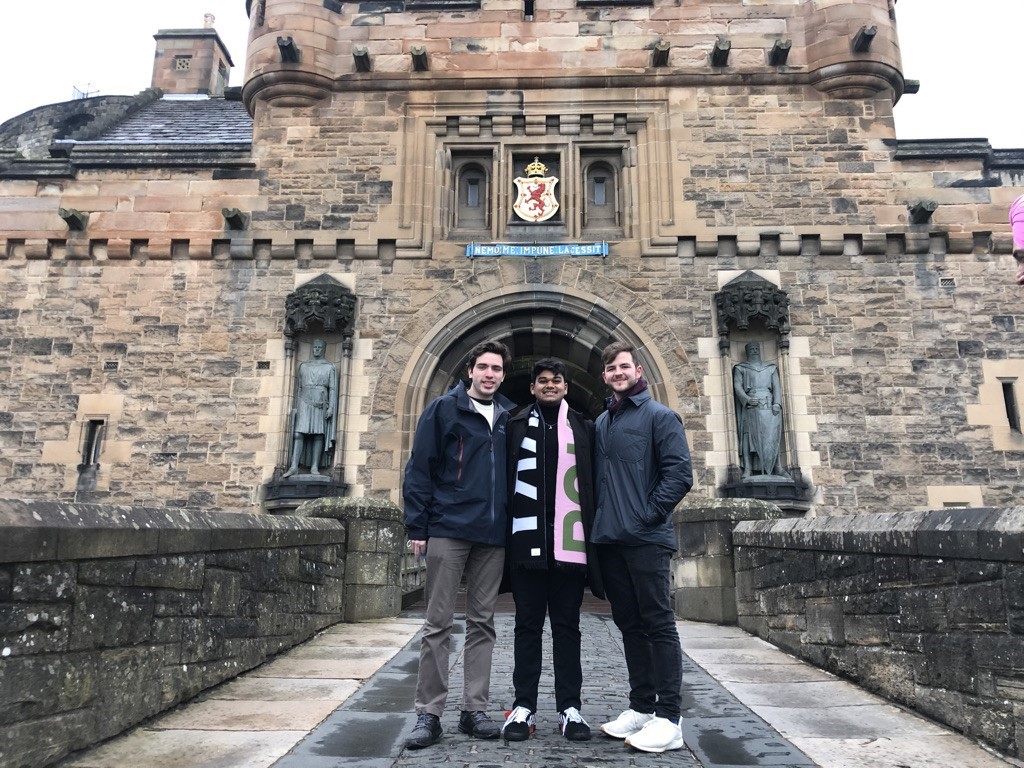 Before long we had to depart to St. Andrews, my favorite city from the trip. Aside from the incredible weather and amazing golf to be played, St. Andrews is also a college town. Some Hampden-Sydney students even have the opportunity to study abroad there, and they should take it because it is such a fun and beautiful place to be. The city is perched on the coast with blue skies and folks who really love living life. This was a place that I really felt comfortable meeting new people who wanted to share the best experiences of the town. The coolest part of the trip was participating in a tradition that the students of St. Andrews have on the first of May; it is simply called May Dip. I can confirm nothing of this tradition other than the sea in St. Andrews is bitterly cold in May. Being welcomed to experience as if I were a student at University of Saint Andrews was a something to remember for a lifetime.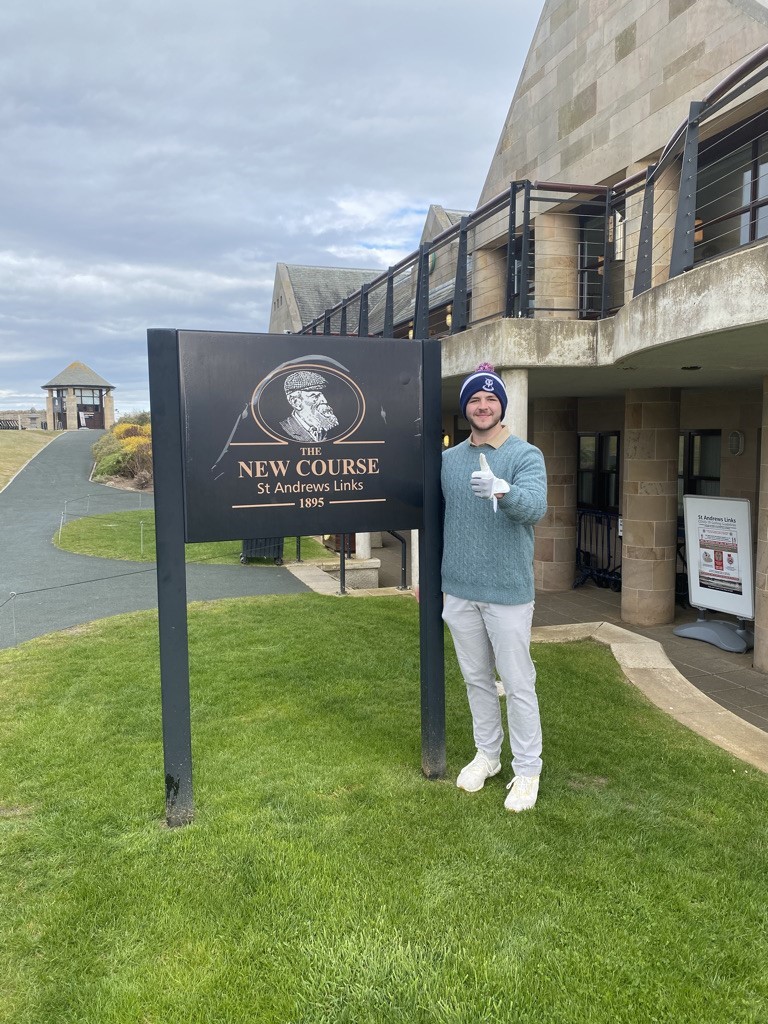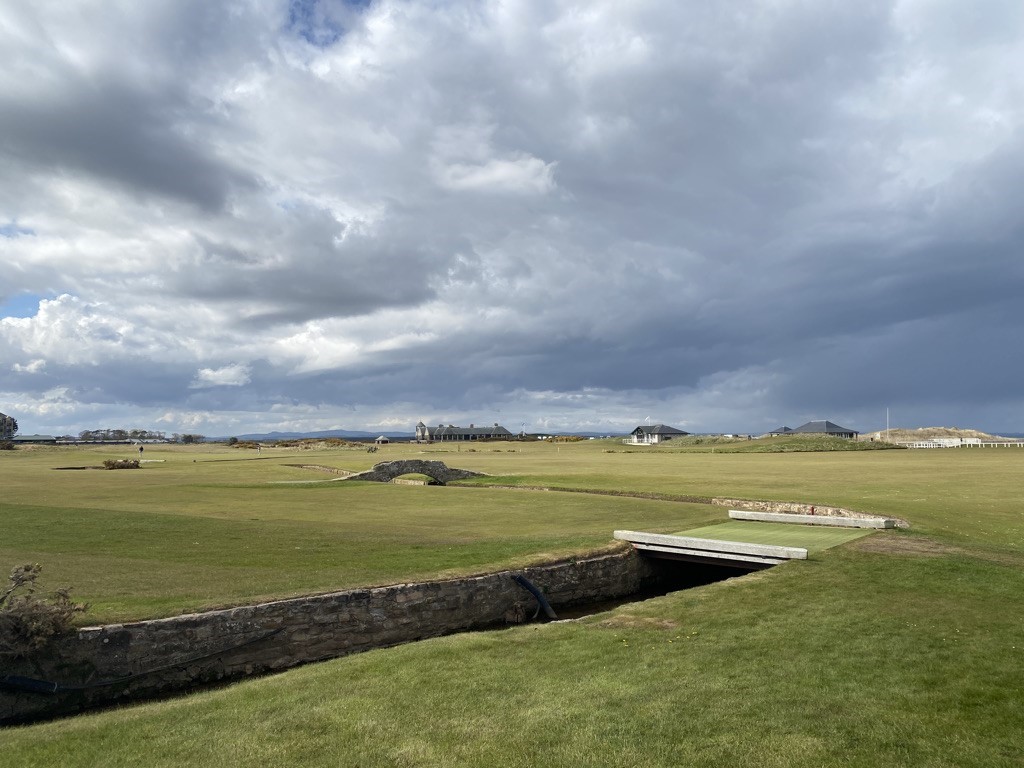 Next part of the itinerary was a drive from St. Andrews to Glasgow, with a stop at Fort Williams in the middle. Fort Williams is home to the highest peak in the United Kingdom called Glen Nevis. There you will find awe inspiring hiking trails and a massive waterfall. Along the trails, hikers pitched tents along streams and on hills overlooking the valley that rests below Glen Nevis. The short hike was my favorite walk during our trip. If I could redo this trip, I may have opted to camp here and skip the rest of the cities. It felt like a scene extracted from a panorama in Lord of the Rings or an image from a fantasy novel. Simply incredible.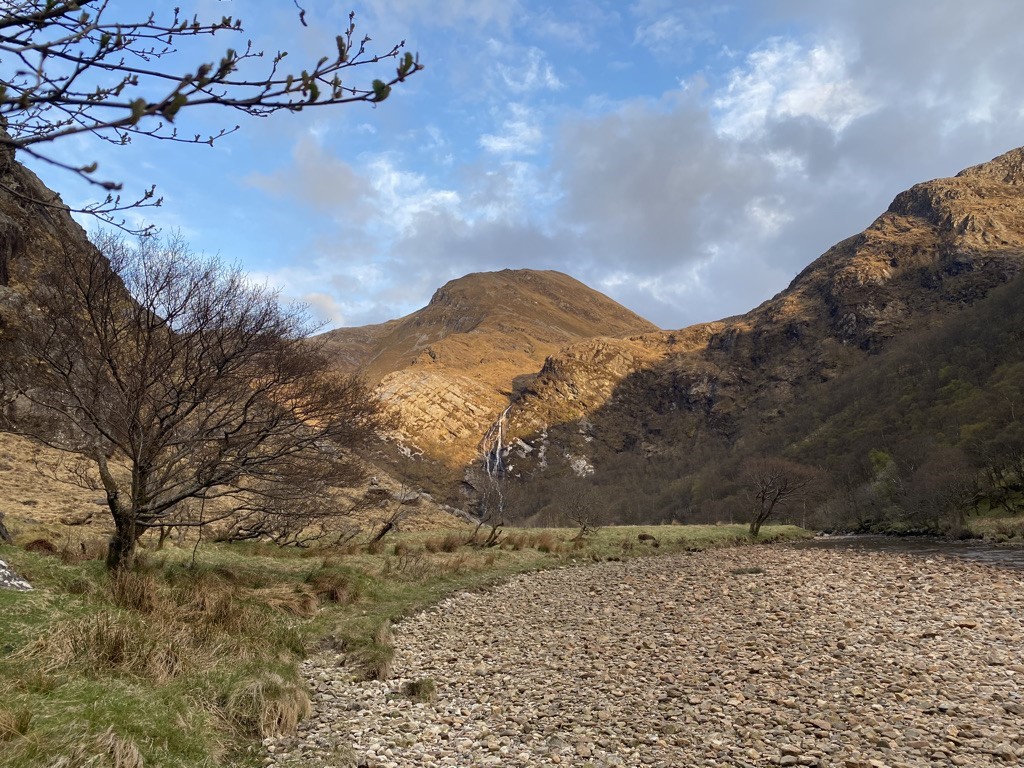 If the trip would have ended after our day in Fort Williams, life would have been grand. All of the participants were a tad bothered by one another during the last four days of our trip, but this should be expected when a group of strangers spend every waking hour with one another for over a week. So, we carried on, saw art galleries in Glasgow, gasped at natural beauty in the Lake District, wondered the streets like the Beatles in Liverpool, and then returned to London, exhausted. Some of these photos are images that I will have in my mind forever, and knowing that we pulled off a trip of this fashion during a national lockdown, outside of government reminds me that being bold brings growth.