Franz Gilbert
London School of Economics
London, England
Fall 2021
Why I decided to go to LSE:
I have wanted to attend the London School of Economics since I was a Junior in High School visiting Hampden-Sydney. I heard a speaker at a leadership program discussing his time with the "General Course." Since then, I have had a one-track mind to get there. When I first arrived on the H-SC campus, I was eager to meet those who attended LSE and hear what they had to say. Funny enough, the last three people who attended the General Course became my dear friends and people I look up to as well as my fraternity brothers. With COVID, I was concerned that my high school dream would not happen, and I would not be able to enjoy this unique experience. Thankfully, I am typing this blog from LSE, so it all worked out. I am grateful to Dr. Widdows, Ms. Wright, Col. Snead, many other professors and staff, and finally, my parents for helping me get to LSE!
Where the Pancakes Are:
Upon arrival, I made my way from the airport using the Heathrow Express train, used the tube, and walked to my Bankside House. I arrived early, as there was a required quarantined period for US citizens at the time of my booking. Where was my first meal? I had to find pancakes, of course. This place was a short walk around from my dorm, and the breakfast was fantastic.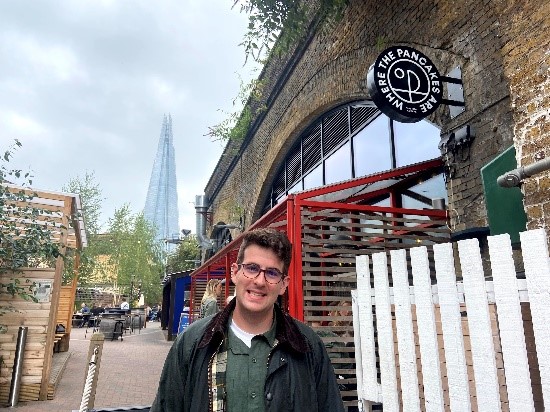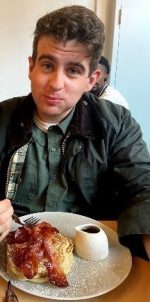 Where The Pancakes Are Restaurant – in front of the Shard
London – The Awesome City:
Since being here, I have been in awe at the caliber of people who attend this university. The conversations I have had so far have been amazing, and the friendships I have already found have been profound. Touring the city at night and genuinely getting the university experience in London is like no other. I walk out of my house, and the Tate Museum Entrance is across the way. The Globe Theater is just to the right a bit. I get to take the Millennium Bridge and go by St. Paul's Cathedral to get to my classes. Compared to Farmville, it is in another universe. However, there is no Walmart here, and when it comes to setting up a dorm room, you really do miss a store like that. Thankfully, UK Amazon is alive and well!


Millennium Bridge and St. Paul's Cathedral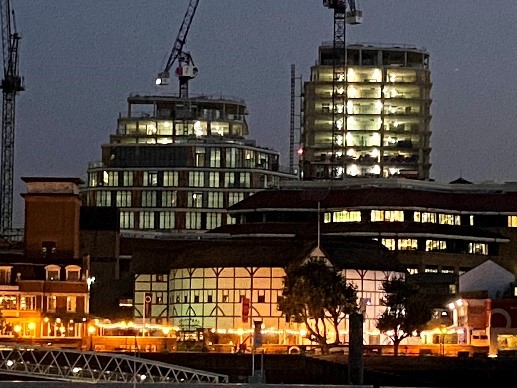 The Globe Theatre – looking from across the River Thames
In Orientation Week – Classes start soon:
Classes start on Monday, and I cannot wait to get my entire schedule and start my academic journey. The professors here are world-renowned, and it seems like everyone here is the leading expert in numerous topics. Some make sense, and others require a thesaurus even to understand. This city has been incredible, and the stories I already have are endless. I cannot wait to see what this next year holds.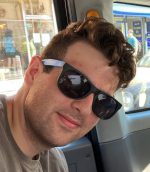 I took a ride in a Black Cab!