Ethan Gaines
May Term Abroad
Vienna & Budapest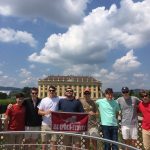 Over the three weeks we were in Vienna and Budapest, we toured so many amazing museums and magnificent monuments. There was almost too much history in these two cities, which made it difficult to fit all of these historical sites into the schedule.
In Vienna, we saw two incredibly appealing palaces in the Hofburg Palace and the Schloss Shonbrunn with its beautiful gardens. For museums, we toured the Heeresgeschichtliches Museum of Military History, the Wien Museum Karlsplatz of Vienna's history, and the Jüdisches Museum Wien of Jewish history, life and religion in Austria.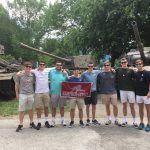 In Budapest, we saw many more museums. We toured the Hadtorteneti Museum of Military History, Buda Castle for the history of Budapest, and the House of Terror and Holocaust Memorial Center which exhibit the tragedies of World War 2 and the Holocaust. On our last day in Budapest we hiked up Gellert Hill to see the Freedom Statue as well as the amazing view. Lastly, we were able to go inside the Hungarian National Assembly that was possibly the coolest and most beautiful place I saw on the entire trip.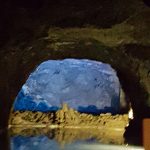 In our free time, we visited the Tiergarten Schönbrunn (The Vienna Zoo) which is one of the best in the entire world. In Vienna, we also visited the Seegrotte Hinterbruhl which is a large underground lake and cave system on the outskirts of the city that offers underground boat tours. In the early twentieth century, the cave was used for mining expeditions and there are currently many memorials in the cave dedicated to the Hungarian miners.