David McElrath
JYF Sweet Briar
Paris, France 2018
You know, I feel as if I should caveat my blog posts by assuring you that yes, I actually do have school work to do most of the time. What you don't see (largely because I only remember it as a kind of edifying blur) are a great many hours sitting in large classrooms crowded with other students, most of whom speak French far better than I do. In terms of material, it's pretty similar to what I imagine I would be learning back at H-SC – just with longer lectures, larger classes, and, mercifully, less homework. Overall, it's nothing to complain about, but neither is it much to write home over either. Timed written tests are the name of the game here, of which I have already had two. They are highly structured affairs, and I would be lying if I did not mention that I was absolutely terrified going into my first one a few weeks ago for fear of messing up the format.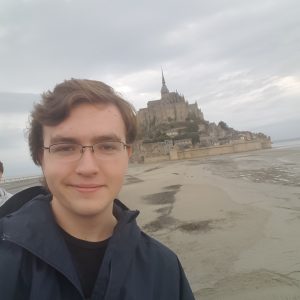 But enough about that: it's time for me to show you another string of unreasonably scenic pictures. October came and went in a flurry of schoolwork and travel – a weekend trip to Normandy lightening our spirits under grey, cloudy skies.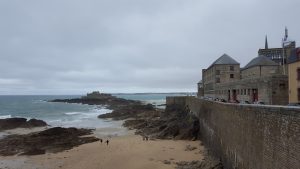 A wonderful trip to remember, full of ancient castles (acoustics for days!), historical battles, and galettes (the fancier, full meal version of crepes), as well as several hours on a surprisingly comfortable bus. We spent the better part of a golden afternoon strolling across and through the shattered and cratered cliff edge of Pointe du Hoc, as well as the American cemetery just inland from the D-day beaches.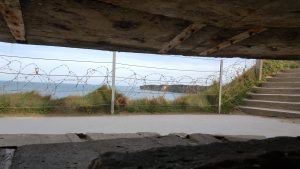 I have personally always held a profound respect for those in or with family in military service, as cemented by visits to places like that cemetery. While certainly emotionally painful, such opportunities to reflect are priceless, and will endure in my memory far longer than any fun romp through a part of restored medieval Europe.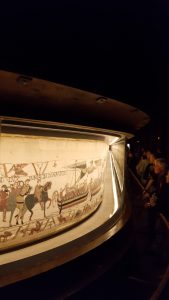 That all too short visit, while not my first experience with the monuments we build to the fallen, was more meaningful to me than our visits to the dramatic abbey Mont St. Michel, the seaside town of St. Malo, or the intricate and compelling Bayeux tapestry.