Blake Page
AIFS Universitat Autonoma
Barcelona, Spain
Spring 2020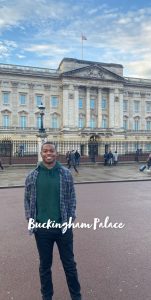 When deciding where I wanted to go for my semester abroad, it came down to architectural landmarks and architecture classes. AIF's program in Barcelona, Spain met both those requirements, as Barcelona is a beautiful city with breathtaking architectural landmarks, while also offering architecture classes. I chose to stay with a host family because I heard great reviews of experiences while doing a homestay abroad. I am definitely looking forward to meeting my host family and eating traditional Spanish food, while also learning Spanish. I am also looking forward to the wonderful sightseeing trips around the city of Barcelona. However, not only Barcelona, but also other cities and countries, as traveling is cheap in Europe.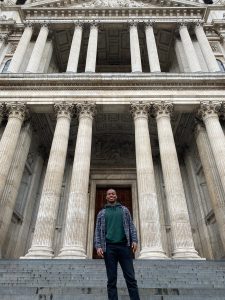 While I am definitely excited for my semester abroad, I am also nervous about it. Not connecting with my host family would make the semester hard since I will be living with them for close to 4 months. Also, I will be away from my family and friends for an extended period of time, which would be a first for me. I've never had a problem making friends, but having none in Barcelona would be hard as I would have no one to enjoy the trip with socially.
Part of my program was a two-day layover in London before arrival in Barcelona. London was a vibrant and beautiful city with a lot of different people. I did have to get use to the driver's seat being on the right side. Street signs seemed like they were hiding because they are on buildings.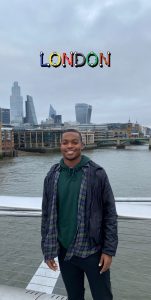 Seeing London's historical landmarks on television and computers do not compare to the feeling you get seeing them in person. Landmarks such as Buckingham Palace, The Shard, and Tower Bridge were alluring sights, as was the majority of the city. I would definitely return to London for an extended period of stay to explore more of the city. I will be on a flight soon to Barcelona so until then, see you in Spain!
Blake Page