Blake Page
AIFS Universitat Autonoma
Barcelona, Spain
Spring 2020
March 1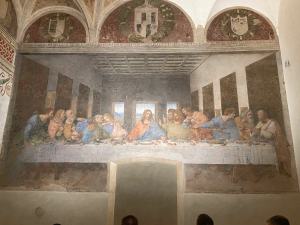 I am in the middle of midterms as I write this and the ones I have taken so far have gone well. The classes I am taking have been fun and interactive and because all of them are architecture and art related we have been outside of the classroom and explored the city, numerous times. That has been the best part of the classes so far, taking what we have learned in the classroom and seeing it or in the case of my photography class put techniques we've learned into practice around the city. Also, while in these classes I have managed to meet a lot of great people and make friends to explore the city and try new restaurants with.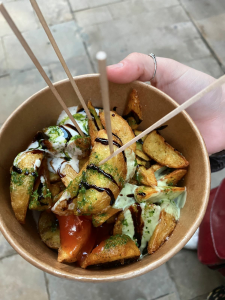 Most study abroader's here in Barcelona, including myself, favorite food here is patatas bravas and paella. Patatas bravas is fried potatoes drizzled in a few different sauces which makes the patatas bravas our favorite. Paella is a traditional Spanish dish which can be made with seafood or chicken. It contains rice, onions, peppers, diced tomatoes, and a host of other ingredients that make the paella a flavorful dish.Another great thing about studying abroad is that you get a chance to travel to different places for the weekend because there are no classes on Fridays.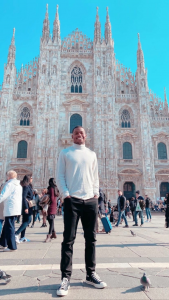 I have traveled to Seville, Spain, Milan, Italy, and will be traveling to Lisbon, Portugal this weekend along with a few more trips in the future. It has been great traveling Europe with newly made friends and experiencing new cultures while also trying to navigate these countries without knowing their native language, which is always interesting and funny. I am making progress with Spanish as I have been able to build on the vocabulary I already knew with the help of friends, my host family, and practicing while interacting with locals. I am at the midpoint of the program and so far have had an amazing time in Barcelona with many memories.
I look forward to the last two months and can't wait to share my experiences in the next few blogs. Until next time!
Blake