Will Driskill
Semester at Sea
Fall 2019
My Study Abroad Experience
It is hard to believe that four short months ago I started my study abroad experience in Amsterdam and now I am about to end it in San Diego, California. Thinking back on the past few months, I am just starting to realize how much of an impact my study abroad program has had on me. It's not just the unique countries I have been to and the amazing food I have tried, but also the friendships and connections I have made along the way. Having the opportunity to travel to three continents and eleven different countries has really opened my eyes to all the unique cultures and places around the world.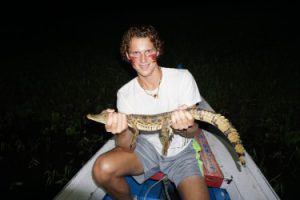 When I first started my study abroad experience, I had no idea what to expect. I was nervous, excited, and even a little emotional about leaving home. I was very nervous from the start because, I was stepping completely outside my comfort zone and I knew absolutely nobody that was going to be participating in Semester at Sea. The unknown is also what spurred me to go on this journey. I have always wanted to travel the world and I figured why not travel the world and get an education along the way. Looking back on the experience and the places I have been, I can now see that this decision to step outside my comfort zone was the best decision that I ever made. Living on a ship has been one of the most challenging aspects of the journey, thus far. From getting seasick to having a little cabin fever, life on a ship is different, but definitely an experience that I will never forget.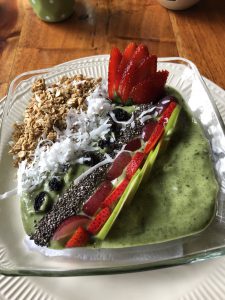 Some of the most memorable moments from ship life have been catching the morning sunrises and connecting with people on a much more personable level. I now consider some of my friends almost like family and I will continue to share experiences with them for the rest of my life. These bonds are not just formed on the ship, but also while traveling in port. From trekking seven miles through the amazon to whitewater rafting in the Costa Rica jungle, you really have an opportunity to test both your limits and that of your friends.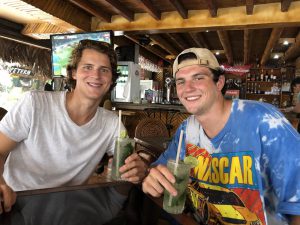 Although I don't want this adventure to end, I am very excited to get home and be back with family and my really close friends. One thing you realize while being away from home is just how truly lucky we are. I traveled to several third world countries and although these people don't have much, what they do have they offer you. It really humbles you as a person and makes you realize just how important friends and family truly are. I believe one of the hardest things for me about coming home and going back to H-SC will be getting back into a routine again. Although you develop a small routine on the ship, when you travel through countries, you don't have any routine at all. These past few months have been a mixture of crazy experiences, some good and some bad and all of them get you outside your comfort zone. That is probably one of the best parts about traveling, you can't really predict anything, sometimes you just have to go with the flow. Although I don't want it to end, I am ready to be back in a routine both at school and at home and share my experiences with close friends and family.
For any students who want to go abroad, my advice is don't think twice about it, just do it. Any program you do will be an experience you will have for the rest of your life. Semester at Sea has been unique in the regards that we visit so many countries but I believe any semester abroad program will be something worthwhile. The hardest thing for me was leaving home and everything I knew behind, but that has also made me grow the most. So, if you are already accepted into a program or are looking into one, my best advice would be to trust yourself and don't worry about the unknown, because it is an opportunity that you will never regret.