Year One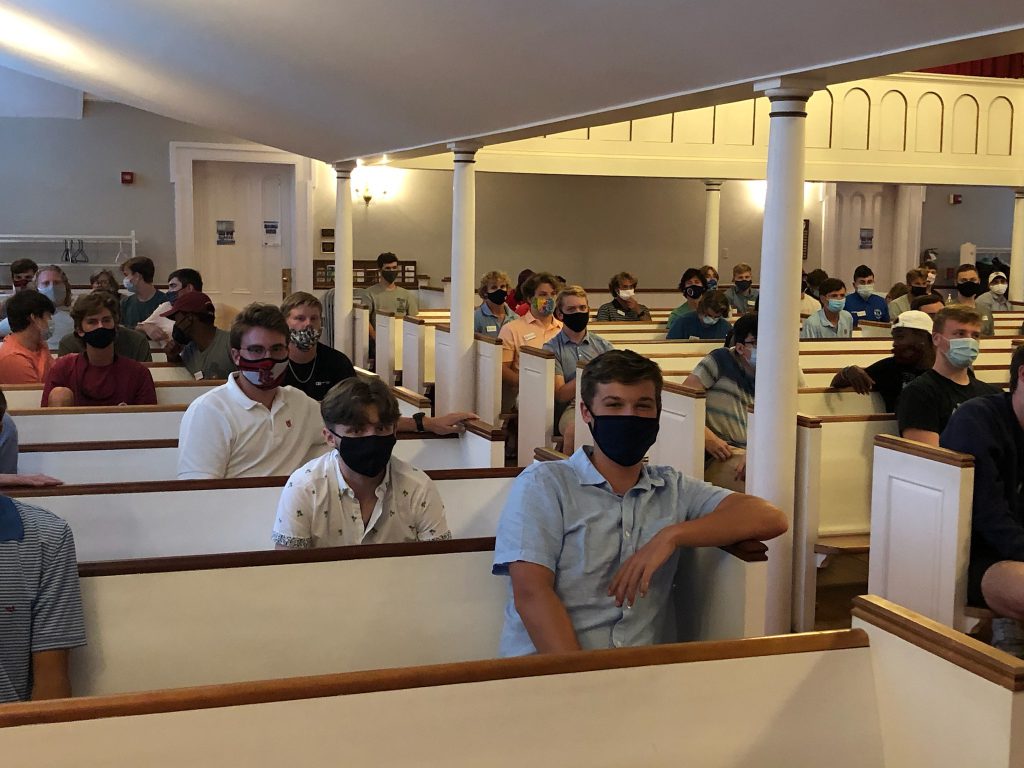 In spite of the precautions and procedures surrounding the pandemic, we were able to adapt and adjust in order to provide students with a meaningful array of events. Sixty-nine Wilson Fellows arrived on campus for the pre-term workshop in late August. During the three-day workshop, the guys hiked the Wilson Trail, completed the leadership reaction course and high ropes obstacle course, tackled a case study on the 1996 Everest Expeditions, discussed leadership vocabulary and development, learned about citizenship and statesmanship, and watched The Crossing and Shorty. The semester began with an address from President Stimpert on the distinctive nature of our College and its connection to the founding of our republic. The American Shakespeare Center came to campus for an outdoor workshop on leading where you stand. Through dialogue and scene reenactment, the guys learned how to make the most of a situation and audience. We held a workshop with a facilitator from the Federal Executive Institute on personality testing; each of the fellows took the Meyers Briggs Type Indicator (MBTI) and learned how to engage with those whose traits conflicted with their own. The last session for the semester was led by Hile Rutledge '89 who conducted a workshop on emotional intelligence.
Year Two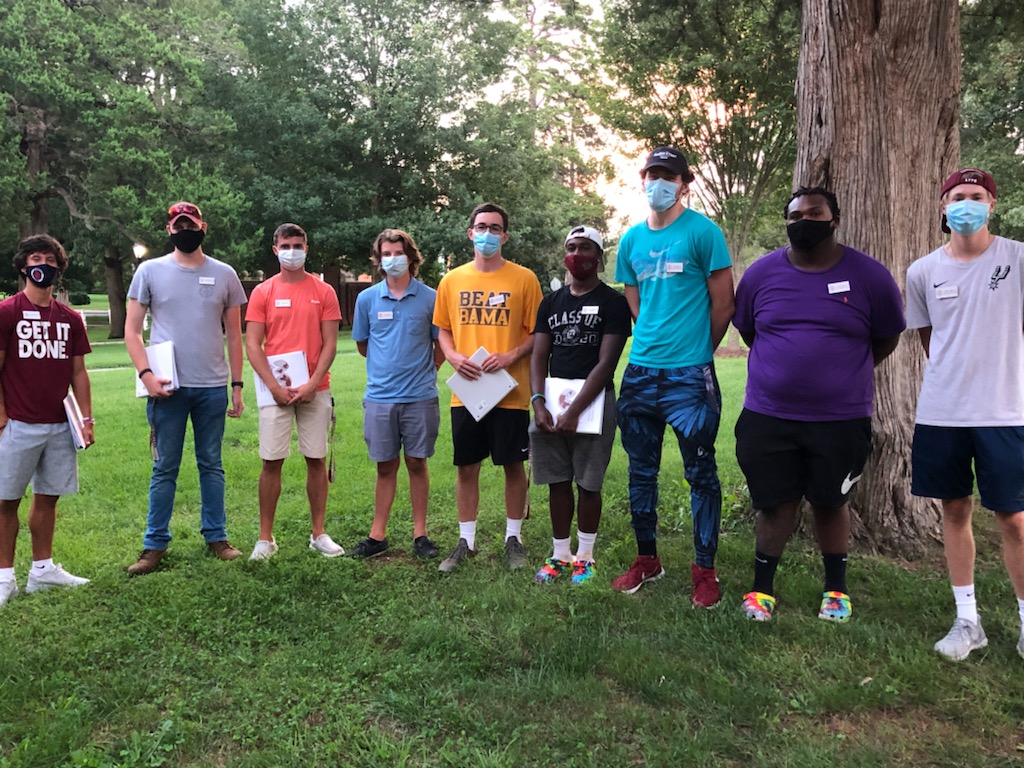 The Society of '91 was established during the presidency of LTG Sam Wilson to recognize the spirit of selfless service and leadership of one of the College's early classes (1791). The goal was to provide student leaders with foundational leadership theory and practical skills. Sessions this fall began with an address from President Stimpert who focused on the connection between entrepreneurship and leadership. Fellows were divided into smaller groups and worked with a faculty member. Smaller groups had meaningful discussions after watching Lincoln and reading All the King's Men. Cainan Townsend from the Moton Museum led a discussion with Fellows in Years Two and Three of the program about leadership in diverse contexts and specifically having conversations with your head and heart.
Year Three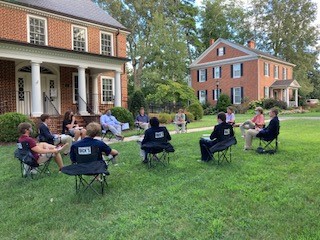 The purpose of Year Three is to help Fellows consider not just what they want to be after graduation but who they want to be. The Fellows began the year with a kick-off dinner and discussion led by small group facilitators. In September, Joe Dunn '93 spoke to the group about his fascinating career and about making wise and ethical financial decisions. Patrick Wilson, Clerk of Faculty, gave the group a full lesson in Robert's Rules of Order. Fellows also teamed with the Society of '91 to hear Cainan Townsend of the Moton Museum talk about leadership in diverse contexts and communicating with your head and heart. Finally, Dr. Christina McRorie, from Creighton University, led a discussion that focused on moral leadership in markets.