Wilson Center students continue to have wonderful summer opportunities!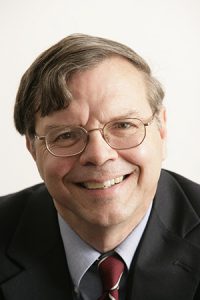 The Wilson Center's global internship program has its roots in the James Madison Public Service Certificate Program that took shape in the early 1990s.  This program was started by legendary Hampden-Sydney professor, Dr. David Marion.  Dr. Marion continues to teach and help connect students and alumni.  Over the last three decades, students enrolled in Wilson Center academic and co-curricular programs have interned with governmental, non-profit, and non-governmental organizations on every continent except Antarctica, as well as across the United States from Virginia to California, and from the southern tip of Florida to New England.  This summer, Wilson Center students, including pre-law students, have secured internships in Prague and Copenhagen, Raleigh and Las Vegas, Atlanta and Washington (DC), among other places.
After spending last summer on Capitol Hill, Conner Francis '20 will intern with the American Legislative Exchange Council (ALEC), while Alex Parham '21 will join U.S. Senator Tim Kaine's summer staff in Washington.  Ben Mogren '20 will spend the summer in Connecticut, interning in the legal shop of Discovery Capital Management (founded by College Trustee Robert Citrone '87), while Nick Hinckle will be assisting officials in Prince Edward County (VA) with the development of a comprehensive emergency services plan.  Brandon Koch '20 and JD Allen '20 will be acquainting themselves with the ins-and-out of the financial service sector and the activities of small and mid-size law firms.  And several ROTC students who are enrolled in the national security studies minor will be satisfying military obligations this summer in advance of being commissioned during in the spring of 2020 or 2021.  If you are interested in hosting or supporting a student intern, please call Dr. Ryan Pemberton '00 at (434) 223-6212.