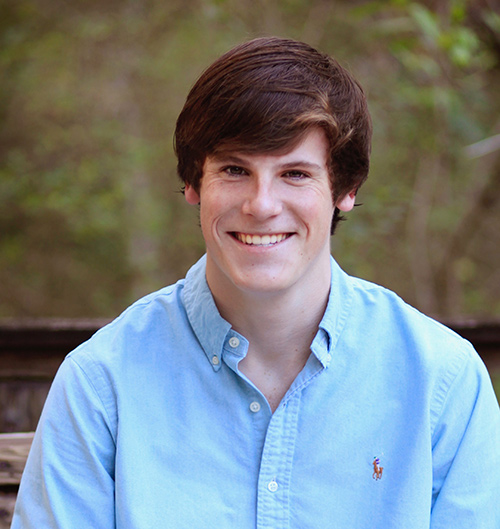 Why did you choose HSC?
I chose Hampden-Sydney because I was looking for a smaller college that would provide me with opportunities to succeed. I came on an overnight visit my senior year of high school and immediately felt at home. I met some incredible people and wanted to develop the close relationships I saw on campus between students, alumni, faculty, and staff.
What activities have you been engaged with on campus?
In addition to serving as a Wilson Fellow, I am a member of the Garnet and Grey Society, the President's Men, and the Pre-Health Society. I am in Alpha Epsilon Delta, a health pre-professional honor society. I have also served as the annotator and COVID-19 chair for the Sigma Chi Fraternity.
What have you enjoyed most about the Wilson Leadership Fellows program?
I have enjoyed meeting my fellow members in the program. It provided an environment to meet other leaders that have been in every organization I am involved with on campus. Now that my brother is a freshman in the program, I look forward to working with him at events, too.
How has the WLFP helped you grow as a person, student, or leader?
The program has allowed me to examine leadership through a different lens than I did in the past. We get to talk about leadership in an academic setting and practice what we have learned in a controlled environment. I have also had amazing mentors through the program who have improved my overall college experience.
What are your plans after HSC?
Following graduation, I plan on going to medical school.