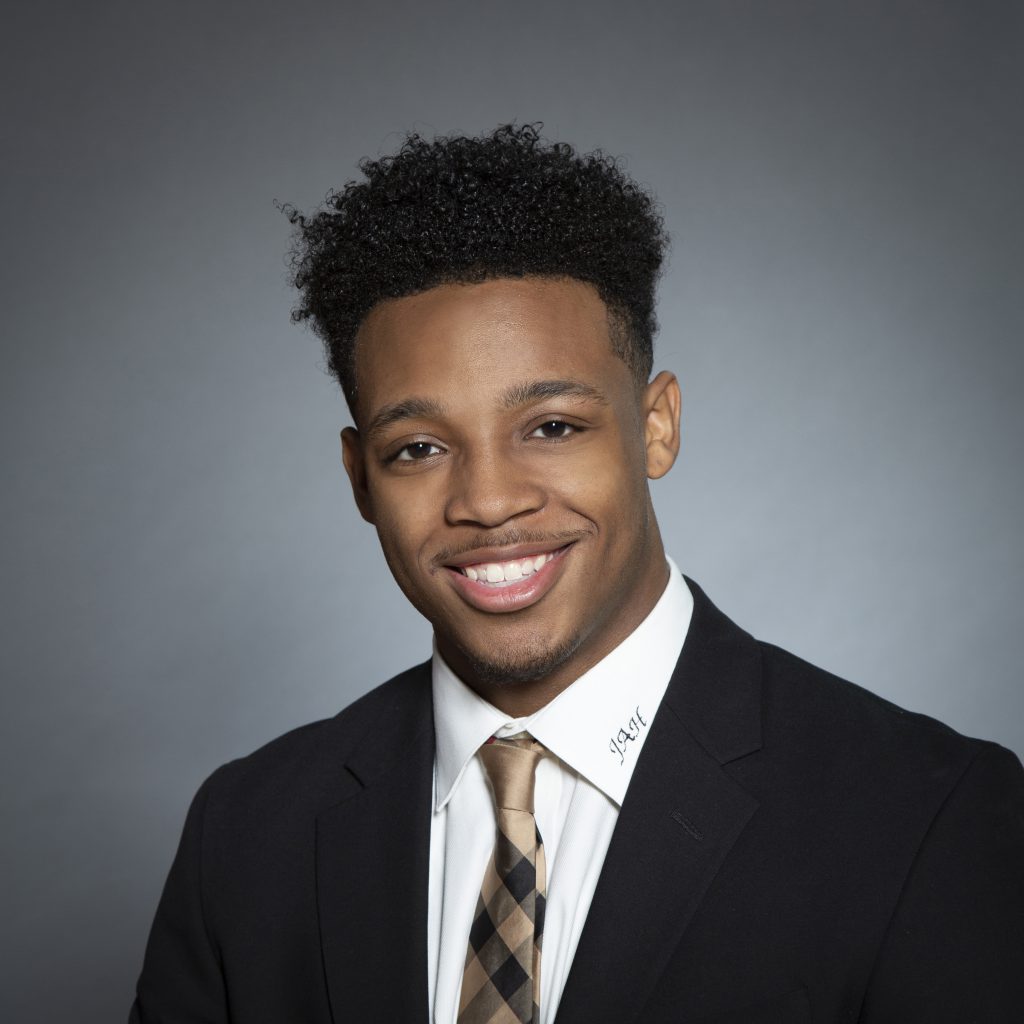 Why did you choose Hampden-Sydney?
Hampden-Sydney offered me an opportunity to further my education in an environment that acknowledged my merit as not only a student, but as an individual. When the school evaluated my student profile, they reviewed more than just my GPA. While my academic resume was solid on paper, HSC showed equal, if not more, interest in who I was as a person.
What activities have you been involved with in on campus?
My freshman year I was a walk-on member of the basketball team. Since then I have let basketball go to pursue a higher GPA, become a Resident Advisor, and serve as vice president of the Minority Student Union. I have also been chosen to be a student member of the Intercultural Affairs Committee and made significant motions to found a NAACP chapter on campus, in addition to joining the radio and music production club.
What have you enjoyed most about the Wilson Leadership Fellows Program?
I have found great value in the skills that the Wilson Center teaches about commitment and time management. As a freshman, the program can be challenging at times because it requires you to monitor your emails and schedule your work around irregular events. Since most events are encouraged but not mandatory, regular attendance shows how committed you are to the program and how willing you are to seek out opportunities and connections that you would never have known if you missed those events.
How has the Wilson Leadership Fellows Program helped you grow as a person, student, or leader?
The Wilson Center has helped me realize that personal integrity is what makes a leader. Simply belonging to a group of leaders is not enough, and leadership is not about the resume builders or the accolades or the acknowledgements. Leadership is about following one's own ethical compass, uplifting the community around oneself, and encouraging others to do the same. A leader does not wait for an order or a cultural shift to take action.
What are your plans after H-SC?
After Hampden-Sydney, I plan to pursue a law degree.