Why I chose H-SC: I chose H-SC because of the exacting and rigorous academic program, the wonderful people, and the excellent alumni network. H-SC is an institution in which I knew from the beginning that I would thrive as a student, young man, and leader in and out of the classroom. I also knew that H-SC would put me in an ideal situation for success in my future endeavors. From the outside looking in, I saw a sense of love, family, and brotherhood at H-SC. There was no other place I wanted to invest four years of my life to receive a college education.
The H-SC experience has been a gold mine of developmental opportunities. On top of playing two years for the varsity basketball team, my time here has so far allowed me to participate in the Pre-Law Society, the Phi Alpha Delta Pre-Law Fraternity, Brother4Brother mentorship program, the Sigma Tau Delta English honor society, as well as the inaugural class of the Wilson Fellows Leadership program. My fellow students also trusted me with the opportunity to serve as the president of the H-SC Islamic Society, which I did happily while also working a job at the campus library.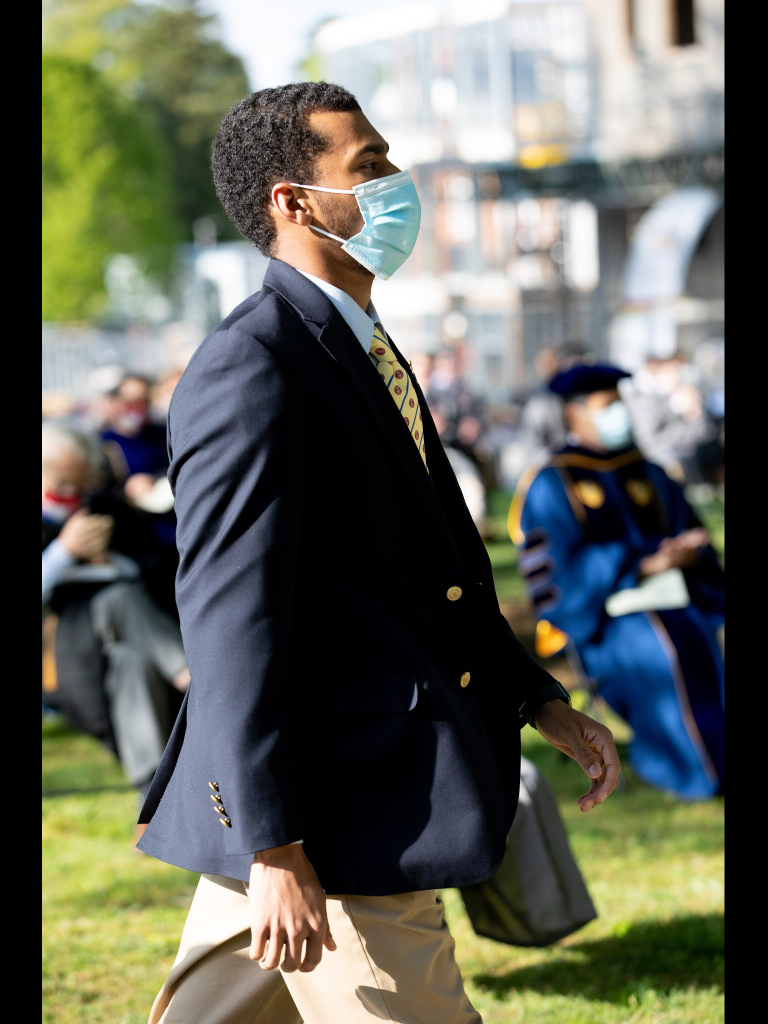 What I have enjoyed most about the Wilson Fellows Leadership program are the countless seminars and programs that not only focused on leadership, but also on various aspects of honing and developing my personality, character, and mentality. These sessions enabled me to develop my leadership capabilities to take on the world by enjoining the right and forbidding the wrong.
The Wilson Fellows Leadership Program has helped me grow as a student, person, and leader, by exposing me to valuable information such as public speaking, important leadership characteristics, and team-building exercises, just to name a few. Thanks to the mentoring program, networking opportunities, help with internships, etc., the Wilson Fellows Leadership Program has put me in a position to continue to be a successful student, person, and leader.
This summer I will be interning at the H-SC Alumni office, while also prepping and studying to take the LSAT in October. I will also be starting a new chapter in my life by getting married. After my journey has ended at H-SC, I plan to enroll in law school.